Customized Tea Giftings for Personal or Corporate Occasions

When it comes to gifting, we understand that it's not just about the object itself but the sentiment and meaning behind it. That's why we take pride in helping you curate the perfect tea gift that speaks from the heart.

Whether you're searching for a thoughtful gesture to express your love to a dear one, a token of appreciation for a colleague, or a treat for yourself, our tea selection and accessories offer endless possibilities.

Our tea collection spans the globe, from the lush tea gardens of Asia to the picturesque plantations in Africa and beyond. We source only the finest teas, ensuring that each leaf is plucked at the peak of its flavor and fragrance.

Whether you prefer the robust depth of black teas, the delicate notes of green teas, the soothing embrace of herbal infusions, or the enchanting aromas of specialty blends, you'll find something that perfectly suits your taste.

Request a Free Quote

Please fill up the form below with your details and requirements and we will send you your free quotation shortly.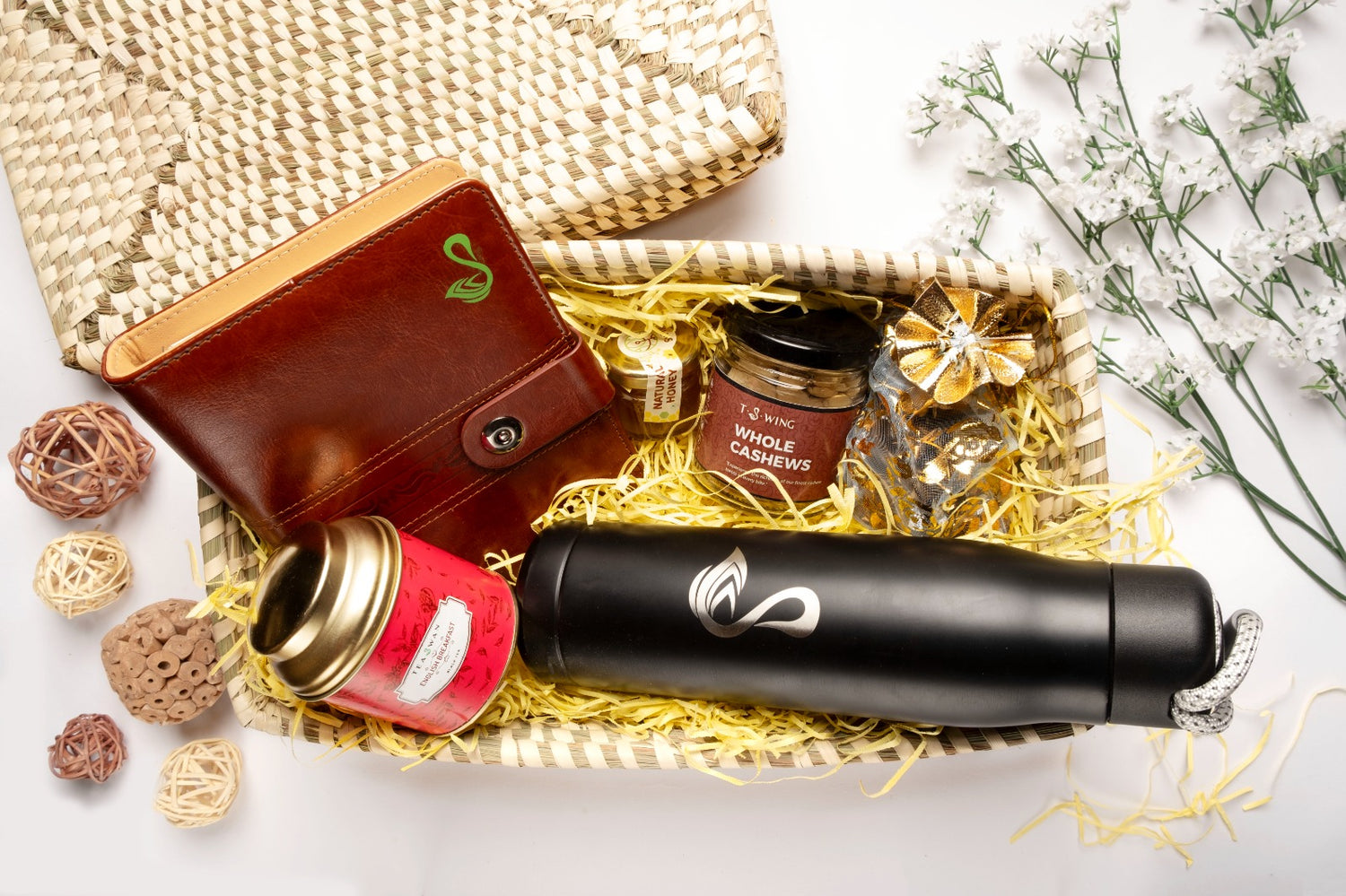 Gifts from the Heart: Personal Gifting Bliss
Explore our Personal Gifting Section, where heartfelt moments are crafted into unforgettable presents. Whether it's a birthday, anniversary, or simply a gesture of appreciation, discover the perfect tea gift that warms the soul. With our customized options and curated selections, every gift becomes a cherished memory. Choose tea, choose love, and make your personal moments truly special.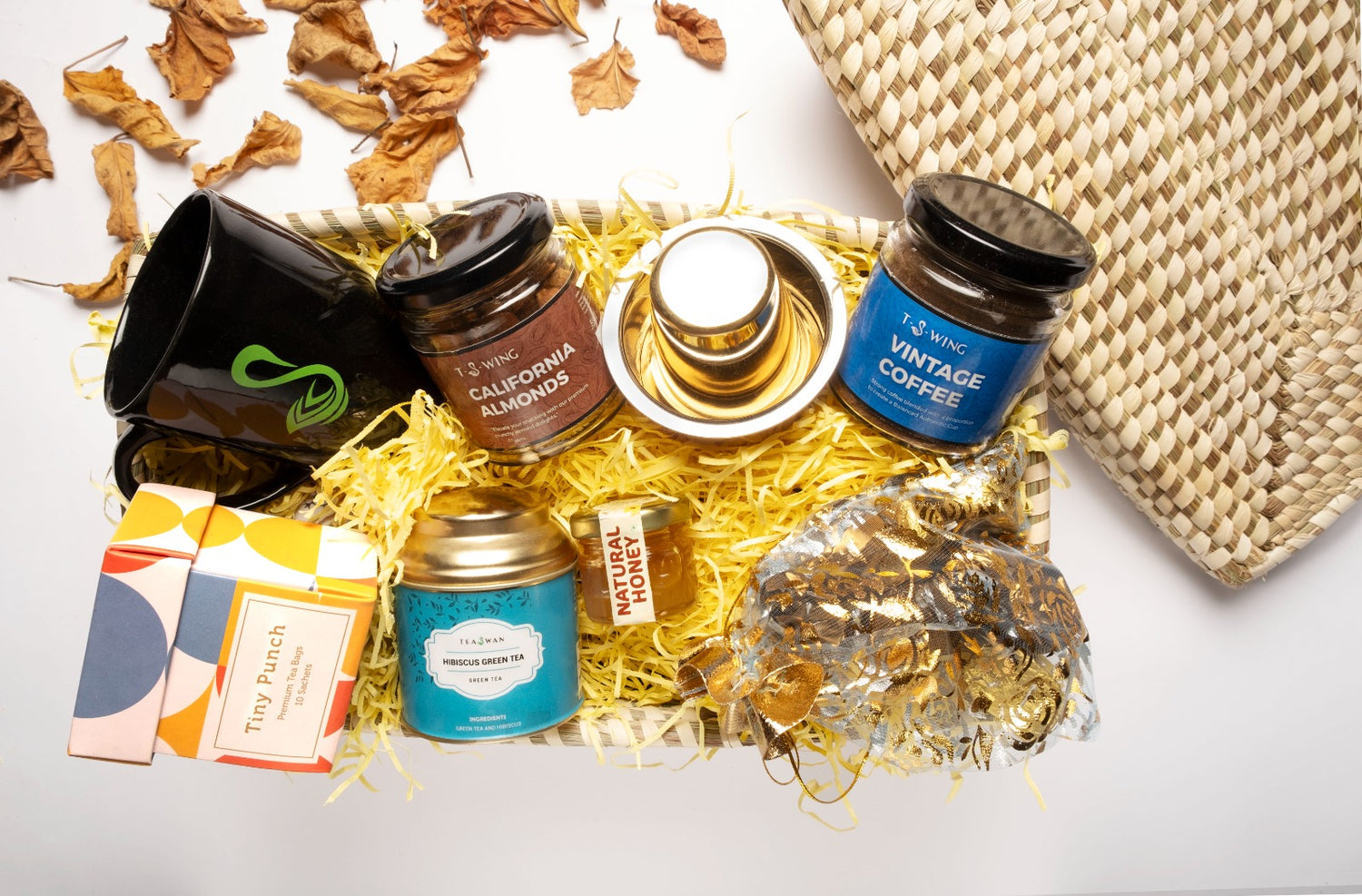 Elevate Connections: Corporate Gifting Excellence
Show appreciation to clients, colleagues, and partners with thoughtfully curated tea gifts that leave a lasting impression. Our corporate gifting solutions offer a touch of sophistication and warmth, fostering relationships that thrive. Elevate your corporate gifting strategy with Azmera Tea, where every gift speaks volumes about your brand and values.
Tailored to Perfection

Our Customized Tea Gift Services allow you to tailor every aspect of your gift, from selecting the teas to choosing the packaging and personalizing messages. Make each gift a reflection of your thoughtfulness and care.

A Personal Touch

We understand that every tea lover is unique, and so are their preferences. Our service ensures that you can create personalized tea gifts that cater to individual tastes, making your gesture even more special.

Expert Guidance

Not sure where to start? Our tea experts are here to assist you in crafting the ideal tea gift. From recommending tea pairings to suggesting complementary accessories, we provide expert guidance to make your gift truly exceptional.

Memorable Unboxing Experience

We believe that the joy of receiving a gift starts with the unboxing experience. Our customized tea gifts are beautifully presented, ensuring that the moment of revelation is as memorable as the teas themselves. Delight in the magic of gifting with us
Frequently Asked Questions
Explore our FAQs to find quick answers to common questions about our Tea Gifting Services. Your journey to the perfect tea gift is just a click away.
Collapsible content
Can I order a large quantity of tea gifts for corporate clients and employees?

Yes, our Corporate Gifting Section is designed to accommodate bulk orders for corporate clients. Contact our corporate gifting team to discuss your specific requirements and receive personalized assistance.
Are there customization options for corporate gifts, such as branding or logo inclusion?

Absolutely! We offer customization options to include your company's branding, logo, or personalized messages on the gift packaging. Enhance your corporate gifts with a touch of your company's identity.
Can you handle international shipping for corporate gifts?

Yes, we provide global shipping services, making it convenient to send your corporate gifts internationally. Rest assured, your gifts will reach your recipients, no matter where they are located.
Is there a minimum order quantity for corporate gifting?

Our corporate gifting services are flexible, and we can accommodate both small and large orders. Contact our corporate gifting team to discuss your specific needs and receive personalized pricing based on your order quantity.
What packaging options are available for personal gifts?

We offer a range of elegant packaging options to suit various occasions. You can choose from our gift boxes, tea tins, or custom packaging, ensuring your gift is as visually pleasing as it is delightful to taste.
Can I get recommendations if I'm not sure which teas to choose?

Of course! Our tea experts are here to assist you. Contact our customer support, and we'll be happy to provide recommendations based on the recipient's preferences or the occasion.
How can I add a personalized message to my gift?

During the customization process, you'll have the option to include a personalized message or note with your gift. Simply provide your message, and we'll ensure it's beautifully presented with your gift.